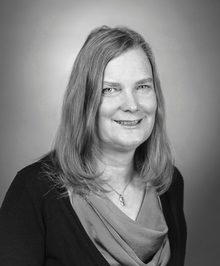 PRACTICES
Business
Mergers, Acquisitions and Sales of Businesses
Taxation
Executive Compensation
Business Counseling
Equity and Debt Financing
Formation of Business Entities
Terminations and Severance
Compensation and Employee Benefits
EDUCATION
University of California, Hastings College of Law, J.D., 1998
Magna cum laude
Thurston Honor Society
Order of the Coif
Hastings Law Journal
University of Illinois at Urbana-Champaign, B.S. Actuarial Science, 1991
Anne E. Senti-Willis
Shareholder
CONTACT INFORMATION

V-Card
As a shareholder in the Employment Law and Business and Employment Groups of Thoits Law, Anne focuses on business and corporate matters, with an emphasis on income tax and employee benefits.
She started her legal career at PricewaterhouseCoopers LLP working on corporate and international tax structuring and planning issues. Anne works with business clients during all stages of their lives – from formation and operation to acquisition or liquidation. At formation, she assists for-profit and non-profit business owners select the proper form, including choices between corporations and limited liability companies (LLC's) and negotiation of buy-sell agreements among owners.
She works with business clients on a wide variety of equity and incentive compensation issues, including adoption of stock option plans for corporations and alternative plans for LLCs. As a business matures, Anne negotiates equity and debt financing agreements, along with employment, distribution and other contracts. She has represented her clients as they have been acquired, and as they have acquired other businesses and provides valuable insight and knowledge on structuring transactions.
With her tax background, Anne is also involved in many real estate estate-related transactions, from formation of entities to invest in and develop real estate to negotiation of relevant joint venture agreements and Section 1031 exchange transactions. Anne speaks frequently on legal and tax issues facing businesses.
Community
All Stars Helping Kids – former member of Board of Directors
Palo Alto Downtown Business & Professional Association – Pro Bono former director and board chair
Palo Alto Art Center Foundation – former member of finance committee
Woodside Priory School – member of Board of Trustees