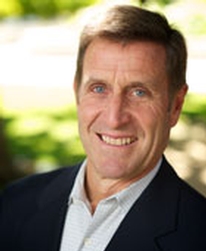 PRACTICES
Business
Mergers, Acquisitions and Sales of Businesses
Executive Compensation
Technology Licensing
Intellectual Property Protection
Business Counseling
Equity and Debt Financing
Formation of Business Entities
Intellectual Property
Technology Licensing and Internet Law
Trademark and Copyright Registration
Trade Secret Preservation and Protection
EDUCATION
Santa Clara University Law School, J.D.
Santa Clara University, BSC-Management
Gonzaga University, Gonzaga-in-Florence Study Abroad Program
Terrence P. Conner
Special Counsel
CONTACT INFORMATION

V-Card
Representative Matters for Terrence P. Conner:

Responsible for video game software development agreement project representing a leading independent game developer in the negotiation and preparation of a multi-title game development deal involving aggregate developer fees exceeding $60m and the licensing of the developer's game engine and software development tools to a well known software company and video game publisher.
Advised software company start-up co-founders during formation stage and subsequently represented the company during three funding rounds of venture capital financing, including providing term sheet advice, and negotiating and drafting of preferred stock charter provisions, preferred stock purchase documents, investor rights agreements, and founders' restrictive stock and vesting agreements.
Represented client in a merger transaction involving companies with domestic and foreign offices, and led the firm's legal team responsible for structuring and preparing a shareholder stock restriction agreement, a senior executive compensation plan, a shareholder stock purchase and sale agreement, and various related transition agreements.
General Counsel representation of a home IV therapy company that included counseling and preparing joint venture agreements between client and multiple skilled nursing facilities, and leading the firm's legal team in the sale of the company and an affiliated institutional pharmacy company, through a tax-deferred share exchange with a publicly-traded company.
Formation of software development company, and representation of the company in connection with (i) the negotiation and documentation of a strategic alliance with a third-party company, (ii) the negotiation and subsequent preparation of an agreement and plan of reorganization with another software-based entertainment company, (iii) a foreign company-led strategic financing of the resulting combined company, and (iv) the eventual M&A exit strategy through the sale of the software development and entertainment company to Microsoft.
Represented group of founders and other senior management team members in the merger of their technology-based emerging growth company with another technology company, and advised founders and other senior managers in connection with covenants not to compete and employment and consulting agreements proposed by acquiring company.
General Counsel for more than ten years to a technology-based company in the lottery and gaming business headquartered in London, England, in connection with various operational, governance, financing, IP licensing and employment matters, as well as the formation of several subsidiary companies, and assisted UK counsel in the initial listing of company's shares on the Alternative Investment Market of the London Stock Exchange and the eventual sale of the company to a leading publicly-traded, US-headquartered gaming company.
Represented the owners of a corporate jet center, with a fixed-based operations business, a worldwide aircraft charter business, and an aircraft fuel supply and aircraft management services business at the San Jose International Airport, in connection with the sale of the company to another corporate jet center business.
Represented founders of Palo-Alto Based free daily newspaper in the sale of the newspaper to Knight-Ridder, Inc.
Represented California based business management consulting firm for more than 20 years in outside general counsel role including in a merger transaction with the company's affiliated company based in Massachusetts to form world-wide business consulting firm to Fortune 1000 companies, and advised executive management team on implementing restructuring of equity program to enable expansion of company's business while maintaining its competitive advantage in attracting and retaining its key contributors to its industry leading multi-sector consultancy practice.
Represented California based designer and manufacturer of radio frequency (RF) and microwave test and measurement (T&M) instruments and components in a merger transaction with a publicly-traded company that is a leading supplier of products that engineers and scientists use in a wide range of industries for design, control and test applications.
Represented road grinding and cold-in place recycling paving company in a stock purchase and sale transaction resulting in the acquisition of the company by a leading construction materials supply company based in California for over 100 years.