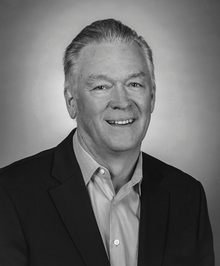 PRACTICES
Business
Mergers, Acquisitions and Sales of Businesses
Taxation
Executive Compensation
Technology Licensing
Intellectual Property Protection
Business Counseling
Equity and Debt Financing
Formation of Business Entities
EDUCATION
Santa Clara University Law School, J.D., 1983
Magna cum laude
University of San Diego, B.A., 1979
Magna cum laude
Stephen A. Dennis
Shareholder
CONTACT INFORMATION

V-Card
Representative Matters for Stephen A. Dennis:

Lead counsel for founders and their privately-held company in negotiation of technology transfer and development agreements with Applied Materials for ion implant technology.
Represented privately held swimming pool and spa control automation systems business in its acquisition by Pac-Fab, Inc. a publicly-held corporation.
Lead counsel for air cargo handling services company in its successful stock sale to Menzies Aviation, plc, a publicly-held U.K. company and its U.S. subsidiary, Menzies Aviation, Inc.
Lead counsel for airport-to-airport expedited freight network operator in its sale for cash and stock to publicly-traded Kitty Hawk, Inc.
Counsel for acquiror in merger of large regional property and casualty insurance brokerage and merger of their respective employee stock ownership plans.
Counsel for majority shareholders of real estate management and holding company in short form merger facilitating the acquisition of minority shareholders' interests and the company's S election to avoid built-in gains tax.
General outside counsel for San Francisco Bay Area based television station.