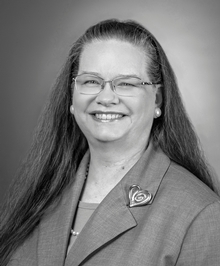 PRACTICES
Trusts & Estates
Trust and Estate Administration
Lifetime Planning
Foundational Estate Planning
EDUCATION
Santa Clara University School of Law, J.D., 2007
Dean's List, 2005-2007
Recipient of CALI Excellence for the Future Award in Partnership Taxation Law
University of California at Berkeley, B.A., Astronomy and Physics
ADMISSIONS
California
Tisa M. Pedersen
Of Counsel
CONTACT INFORMATION

V-Card
Tisa M. Pedersen joined Thoits Law in 2016 as Of Counsel, practicing exclusively in the areas of trust administration, decedent estate administration, incapacity planning, and estate planning.
Tisa is a Certified Specialist in Estate Planning, Trust and Probate Law, as certified by the State Bar of California Board of Legal Specialization, and was elected to Super Lawyers as a Northern California "Rising Star" for 2015 and 2016. She represents trustees, executors, administrators, personal representatives, and beneficiaries in trust and decedent estate administrations, assisting and advising her clients in all aspects of the administration process. She also assists in the preparation of estate tax returns and gift tax returns, where needed.
Finding out you've been appointed as trustee or executor can be exciting, but can also bring questions of "What do I do now?" Tisa can assist trustees and executors with efficiently navigating a trust or estate administration. She will advise her clients on how to effectively administer the trust or estate from the time the client is appointed through final distribution of the assets.
When loved ones need help with their finances or managing their daily activities, Tisa advises her clients in exploring options and resources to help provide the necessary assistance. If a probate conservatorship is needed, she assists with preparing and filing all documents necessary to appoint a conservator and represents her clients at the court hearing. For clients who are appointed as probate conservators, she continues to advise them in all aspects of the conservatorship administration.
Tisa consults with her estate planning clients to develop a comprehensive plan addressing their concerns about providing for loved ones, reducing future costs of administration, minimizing tax liability, leaving a legacy, and other specific concerns regarding their estate.
Prior to attending law school, Tisa was a regulatory compliance specialist for a large San Jose credit union, where she gained considerable experience with Treasury Regulations, and more than 15 years of experience in retirement accounts administration. She earned national certifications as a Certified IRA Professional and a Credit Union Compliance Expert.
Professional Organizations and Memberships
Member, State Bar of California, Trusts and Estates Section
Member, Silicon Valley Bar Association
Member, American Bar Association Section of Real Property, Trust and Estate Law
Alumni Member, Phi Alpha Delta Law Fraternity International
Publications and Seminars
Author, "California's End of Life Option Act", published by Leimberg Information Services, Inc., August 26, 2016
Speaker, "Estate Administration from Start to Finish", presented for the National Business Institute, June 21, 2016
Speaker, "Trusts 101", presented for the National Business Institute, November 6, 2015
Speaker, "The Probate Process from Start to Finish", presented for the National Business Institute, January 23, 2015
Speaker, "Estate Management After Death – Conservatorships and Decedents' Estates", presented to the Santa Clara County Public Guardian's Office on behalf of the Silicon Valley Bar Association, June 27, 2014
Speaker, "How to Dissect and Diagram a Trust – Creating a Flowchart", presented to the Professional Fiduciary Association of California, Silicon Valley Chapter, February 22, 2013
Speaker, "Estate Planning Basics", presented for LawReview CLE, January 9, 2013 and February 12, 2013
RECOGNITION