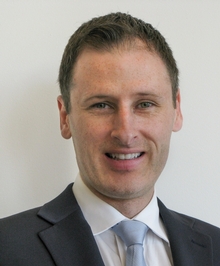 PRACTICES
Litigation
Business and Commercial Litigation
Intellectual Property and Complex Litigation
EDUCATION
The University of Texas School of Law, J.D., 2013
with highest honors (top 1%)
Associate Editor, Texas Law Review
University of California at Berkeley, B.A., Political Science, 2008
with honors in Political Science and Distinction in General Scholarship
Nathaniel Lipanovich
Associate
CONTACT INFORMATION

V-Card
Representative Matters for Nathaniel Lipanovich:

Skyline Advanced Technology Services v. Shafer: Obtained terminating sanctions on for claims brought by a former employee after evidence was uncovered that proved the former employee had intentionally destroyed evidence. In addition to terminating sanctions, the court awarded over $90,000 in fees and costs and ruled that Skyline is entitled to an adverse inference instruction on its claims against Shafer, which are still proceeding. An appeal is pending before the Ninth Circuit.
Antitrust/Unfair Competition Litigation. Obtained early dismissal for company in massive antitrust and unfair competition lawsuit brought by two of the largest tech companies in the world. Client was dismissed with prejudice after first motion to dismiss and was the only defendant to be dismissed from the case at that time.
Litrinium v. MACOM Technology Solutions. Obtained a complete, early victory for MACOM against claims alleging false advertising, unfair competition, and interference with prospective economic advantage. The plaintiff sought over $250 million in damages. MACOM filed a motion to strike the complaint under California's anti-SLAPP law. The court's tentative order gave plaintiff leave to amend, but after oral argument the court dismissed the complaint with prejudice and later awarded over $50,000 in attorneys' fees. The case settled while an appeal was pending before the Ninth Circuit.
Altela v. Skysong Innovations. Member of trial team that secured a complete victory for Skysong Innovations, which manages the intellectual property of Arizona State University ("ASU"). In this arbitration, claimant Altela alleged that Skysong wrongfully terminated Altela's license agreement covering groundbreaking water reclamation technology from ASU, resulting in the complete loss of Altela's business and over $40 million in damages. A three-person arbitration panel unanimously rejected all of Altela's claims, finding that Skysong properly terminated the license agreement for non-payment of royalties and failure to provide quarterly royalty reports. The panel awarded Skysong its unpaid royalties from Altela, along with all of Skysong's attorneys' fees.
Koninklijke Philips N.V. et al. v. ZOLL Medical Corp. Member of trial team that defeated a $217 million damages claim for ZOLL's infringement of defibrillator technology patents and secured jury verdict of no willful infringement. Firm was retained for the damages phase of the litigation after ZOLL was found to infringe in an earlier liability trial handled by another law firm. At damages trial Philips sought $217 million on its infringement claims against ZOLL, and ZOLL sought $3.3 million on its infringement counterclaims against Philips. The jury awarded $10.4 million to Philips and $3.3 million to ZOLL, resulting in a net verdict of $7.1 million to Philips.
Rideshare Company. Represented Rideshare Company in defense of multiple cases, including consumer class actions, a securities fraud class action, and a mass action brought by taxi companies throughout California alleging unfair competition and false advertising.