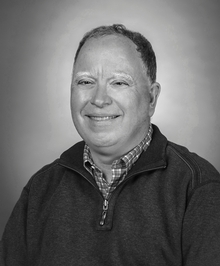 PRACTICES
Litigation
Trusts & Estates Litigation
Real Estate and Construction Litigation
Intellectual Property and Complex Litigation
Employment Litigation
Business and Commercial Litigation
EDUCATION
University of California Berkeley, J.D., 1989
Moot Court Board Member Senior Articles Editor, Berkeley Technology Law Journal
University of Notre Dame, B.A. with honors, 1985
Double Major: Government, Computer Applications
Mark V. Boennighausen
Of Counsel
CONTACT INFORMATION

V-Card
A senior member of the firm's litigation group, Mark started his legal career in 1989 at the Silicon Valley office of the large national law firm of Thelen, Marrin, Johnson & Bridges, where he had a general commercial litigation practice.
One of his first significant cases was working on a construction claim involving the San Jose Convention center.
In 1992, Mark joined American Lawyer Media. He spent 10 years at the company eventually running its Internet business, which led to him becoming Vice-President of Content Operations for Law.com. As a result, Mark gained extensive experience with Internet technologies and media legal issues.
In 2003, Mark returned to the private practice of law. He has specific expertise in trade secret law, as well as commercial disputes involving technology companies. Consistent with clients appreciating his sound advice, he also provides counseling to clients on commercial contracts and business negotiations.
Mark was a member of the successful Bank of America trial team in the case that resulted in the widely cited and significant reported California appellate decision establishing the trade secret pre-emption doctrine: KC Multimedia v. Bank of America (2009) 171 Cal.App.4th 939. Mark also successfully represented Morgan Stanley & Co, Inc. in Affonso v. Metropolitan Life Ins. Co et. al 2012 WL 1496192, (N.D.Cal 2012 (NO. C 10-5054 PJH)), where he obtained dismissal of the claim against his client on summary judgment. He has also represented small technology companies ensnared in class action litigation involving privacy claims.
Consistent with Thoits commitment to giving back to the community, Mark is also active in community volunteer work, having helped coach numerous youth sports teams, and served on the boards of local community organizations, including as treasurer of the Los Altos Education Foundation and a Committee Chair of the local scout troop. He lives in Los Altos, with his wife Sue, and their two children.